Mold Release Agent: Which is right for you?
Miller-Stephenson's exclusive mold release product lines offer advanced chemistry and modern, eco-friendly formulations for the molding industry.
Mold release agent application provides the critical barrier between the molding surface and substrate, facilitating separation of the cured part from the mold. Without such a barrier in place the substrate would become fused to the mold surface, resulting in difficult clean-up and dramatic loss in production efficiency. Even when a mold release agent is used, factors such as irregular applications or improper release agent choice will have a dramatic effect on the quality and consistency of your finished product. It is therefore critical that engineers understand what types of mold release agent are available and which variant would compliment their production method.  There are several distinct release agents categories: Sacrificial, PVA (polyvinyl alcohol), PTFE (polytetrafluoroethylene), and Reactive polysiloxanes.  Critical criteria for each release agent to meet is the following:
Surface adhesion and durability
Ability to form a thin-film
Sufficient surface slip
Chemical inertness to the molding process and molding substrate
Number of releases per application
Minimal build-up and ease of cleaning
What types of Mold Release Agents are there?
Release agents types and individual products within those types, vary significantly in regard to slip, application methods, production efficiency and cost. For that reason, manufacturers who invest time researching and testing release agents will see a return on that investment once an optimized agent is found.  Sacrificial (typically waxes and silicone oils) and PVA release agents are the lowest cost materials, offering adequate slip and chemical inertness.  Unfortunately these agents must be re-applied after each molding cycle, and will transfer to the molding part.  This results in time-consuming cleaning of the molded part and an overall reduction in product output.  Interestingly, while the initial cost may be lower for the sacrificial and PVA release agents, the overall total cost is substantially more.  Utilization of high performance, crosslinking release coating, production engineers can expect more releases per application, little to no post-operation cleaning, and higher production output.
Miller-Stephenson specializes in providing only the highest performing and cost-effective mold release agent solutions for it customers,  our companies specializes in providing next-generation, advanced release chemistries, specifically focusing on crosslinking siloxane and fluoropolymer chemistry. Our company is 100% back-integrated meaning our manufacturing, inventory, and quality systems are maintained regardless of fluctuations in the market.  In an effort to help guide process engineers in selecting which agent would work best for their molding application we have summarized the leading attributes for each of our agents.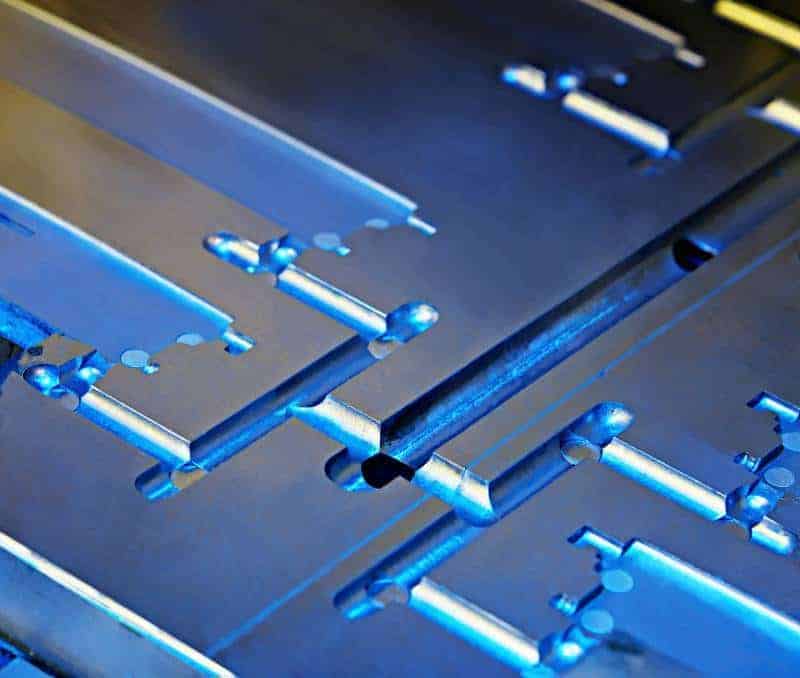 Miller-Stephenson's PTFE / Fluorpolymer mold release agent solutions utilize low-molecular weight and particle size fluoropolymers to achieve ultra-uniform dry, thin films that exhibit excellent surface adhesion and durability. Miller-Stephenson PTFE release agents contain no silicones, surfactants, or waxes and have a operating range up to 400°F / 205°C .  These release agents generate a dry film on the mold surface, which is chemical inert, non-migrating and non-staining, the result? – Consistent, reliable release that generates a 100% paintable, bondable surface with no messy transfer.  Formulations for this class of mold release agent can be solvent or water-based and application is typically performed with dipping, brush or aerosolization. Once the carrier fluid is dried, the release coating is ready for operation, no additional cure time is needed. PTFE dry film release agents are particularly useful in rubber-to-metal bonding operations or when molding silicone or fluorosilicone polymers and elastomers. PTFE has exceptional utility and can be use in compression and transfer molding operations, however due to its relatively low slip, it can be ineffective with injection molding operations.
Production engineers will typically choose PTFE-based release agents if they are looking for a non-silicone, chemical inert, and non-transferable release agent that is applicable across a broad range of substrates. If post-molding gluing, bonding or adhesion is important than Miller-Stephenson PTFE and fluoropolymer coatings should be highly considered. Our PTFE release agents are particular effective in potting and casting molding operations, specifically with electronic potting and casting as PTFE's chemical inertness and low-transfer will not interfere with sensitive electronics. PTFE, on a release per application basis is significantly more efficient and cost-effective than sacrificial or PVA alternatives.  Miller-Stephenson's MS-122AV and MS-122SE are formulations which increase the durability and cost-effectiveness even further by addition of proprietary surface activation chemistry. For our most advanced fluoropolymer chemistry our ReleaSys™ DFX and ReleaSys™ 8200 offer superior release, enhanced durability and exceptional ease of applications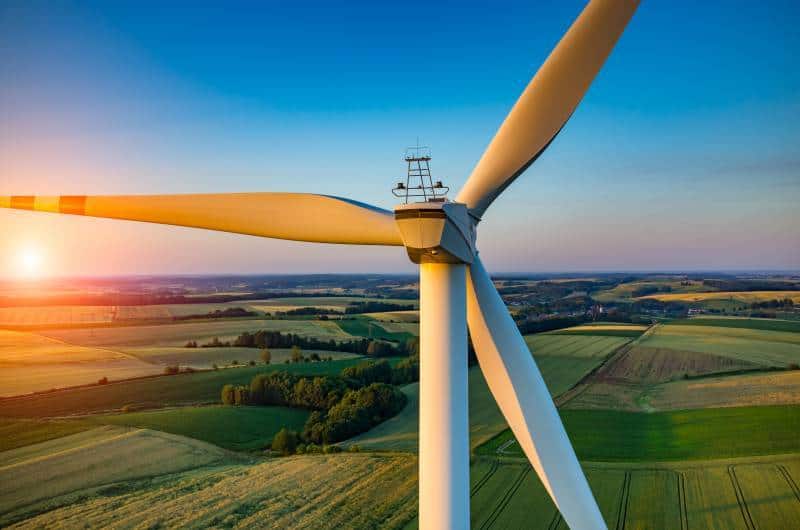 Reactive polysiloxanes are the Miller-Stephenson's next generation mold release agent series, designed to crosslink and bind to the mold surfaces.  These semi-permanent mold release agent chemistries generate robust thin-films onto the mold surface, enabling numerous molding cycles to be completed with a single application.  These coating typically require brief cure times to enough the release film has fully crosslinked and adhered to the mold surface. Cured films are extremely durable, chemically-resistant, exhibiting high surface slip and have temperature stability up to 550-750 F depending on the specific ReleaSys grade. Our solvent-based ReleaSys coating provide a rapid cure, even on cold molds, with no loss in durability, abrasion resistance or abrasive resistance.  Properly applied as a thin film, the release agent will not transfer to parts and therefore will not interfere with secondary adhesive bonds or coating operations.  Over application, however, may result in irregular curing and lower release performance.  Miller-Stephenson generally recommends training in the product's use by one of our technical staff.   Semi-permanents polysiloxanes can be designed to exhibit varying levels of slip, durability, and cure times.
Miller-Stephenson's new ReleaSys™ product line offers the most advanced semi-permanent thermoset mold release agents available.  ReleaSys excels in compression, transfer, and injection molding and is compatible with a broad range of resins, elastomers and polyurethane formulations. Our formulations are particularly useful in geometrically complex molds or when using abrasive molding substrates.  Our ReleaSys portfolio offer specialized coatings for silicone or fluorosilicone based RTV and elastomers, specifically our ReleaSys ECO-W.  Application can be performed via aerosolization or brushing/wiping and formulations come as either solvent or water-based.  ReleaSys™ is Miller-Stephenson's most cost-effective, highest performing release agent capable of dramatically reduced re-application frequency, greater product throughput, and lower rejection rates.
ReleaSys™ / ShieldSys™ Mold Sealer and Anti-Stick Coatings – Superior Chemistry, Superior Results..
Miller-Stephenson offers two revolutionary mold sealer coatings which provide exceptional mold protection, potent anti-stick properties, ease of cleaning, and most important, greatly enhanced the performance of any ReleaSys™ mold release agent. Our offers include the ReleaSys™ MOLD SEALER which is an air or heat cure system and is ideal for molders who can not heat cure coatings onto their mold.  This significantly boosts mold release performance and cleanliness and are particularly effective for polyurethane, composite and epoxy molders when combined with our ReleaSys™ 7200, 7200W, 8000 or 8800. For the absolute best mold sealer and anti-stick coating current available our ShieldSys™ MX120 offers 100% unmatched anti-stick performance and superior durability / abrasion resistance. Our top-of-the-line anti-stick coating, this product does require a heat cure, however the resultant film is 100-150 times more effective than the ReleaSys™ MOLD SEALER and is recommended for extremely tacky, high throughput manufacturing processes   such as polyurethanes, rubbers, and elastomers.  This coating significantly decrease cleaning requirements, lower mold release application frequency, and significant enhance the service life of the mold thanks to high-density, crosslinking resin technology and potent anti-stick effects.
Innovative Chemistry, Superior Cost-Effectiveness, and Unmatched Technical Service
Miller-Stephenson mold release agents are backed by over 50 years of research and development and are relied upon by global industries to ensure efficient, cost effective, and high quality release of their molded parts. By pioneering release agent solutions for many of the largest manufacturing organizations, Miller-Stephenson understands what it takes to release the most complex materials in the most demanding molding applications. We have solutions which are optimized for your molding operations; from airplane stow bins to O-rings, carbon-fiber bike frames to tires, Miller-Stephenson has a solution for your molding operation.
To learn more about our mold release agents please click here.
Technical or Application Support:
The recommendation made here with and the information set forth with respect to the performance or use of our products are believed, but not warranted to be accurate. The products discussed are sold without warranty, as to fitness or performance, express or implied and upon condition that purchasers shall make their own test to determine suitability of such products for their particular purposes. Likewise, statements concerning the possible uses of our products are not intended as recommendations to use our products in the infringement of any patent.