Introduction to Boron Nitride Mold Release Spray and ReleaSys™ HTX-A
Superior to Graphite, Molybdenum disulfide, and PTFE in extreme conditions.
ReleaSys™ HTX-A is Miller-Stephenson's flagship boron nitride mold release spray. Boron nitride is a synthetic ceramic particle that has similar properties to graphite, with the added advantage of superior lubricity, higher heat stability, and a clean, white appearance. Coatings generated from ReleaSys HTX-A are electrically insulating, thermally conductive, have low coefficients of friction, robust oxidation resistance at high temperatures (up to 900 °C / 1652 °F), and are naturally white. Compared to other solid lubricants, only boron nitride has this unique combination of properties, making it the perfect solution for the most challenging high temperature applications. In fact, our superior boron nitride mold release spray exhibits superior performance versus graphite, molybdenum disulfide, and PTFE in extreme operating conditions. Since our ReleaSys HTX-A utilizes our proprietary boron nitride complex and binder chemistry, it can be considered a high temperature Teflon-like mold release, with the ability to remain stable up to 900 °C / 1652 °F. Customers utilizing ReleaSys™ HTX-A should expect less frequent lubricate application, lower lubricant usage, cleaner molds, and less downtime.
Applications for Boron Nitride Mold Release Spray 
• Glass forming • Aluminum and metallic extrusion/forging/forming • Die casting • Super-plastic forming • Injection molding • Hot pressing • Welding • Brazing • Sintering • And more!
Regarding our exclusive boron nitride mold release spray, Miller-Stephenson carries both the ReleaSys™ HTX-A and ReleaSys™ HTX-L. The ReleaSys™ HTX-A provides the highest level of durability (sacrificing some lubricity relative to the ReleaSys™ HTX-L) intended to create a barrier that will not fail even for applications that are exposed to extreme levels of heat and pressure. Our boron nitride mold release spray is chemically inert and forms a non-reacting barrier between molten metals, glass, fluxes, and slags. Some popular applications of ReleaSys™ HTX-A include but are not limited to: glass forming, aluminum and metallic extrusion/forging/forming, sintering, hot pressing, super-plastic forming, plastic and rubber molding, welding, brazing, injection molding, and die casting of non-ferrous/low melting point metals (lead, zinc, aluminum, etc.) ReleaSys™ HTX-A's performance is best suited for the most rigorous glass, metallic, or composite applications, for customers trying to improve ease of release, surface quality, and eliminate post-molding cleaning. ReleaSys™ HTX-A will provide a reliable, rapid curing dry film coating which offers a flawless release for your high temperature operations in the convenience of an aerosol can.
Performance of a Paint; Convenience of an Aerosol
Boron nitride mold release sprays are nothing new and have been around for dozens of years; however, Miller-Stephenson ReleaSys™ HTX-A and ReleaSys™ HTX-L are two of the most refined and advanced boron nitride aerosols on the market today. One reason is our use of next-generation binder technology which results in no transfer to your mold part. Utilizing a two-stage binder system, our mold release strongly holds the boron nitride to the surface of the mold from room temperature up to 900 °C. This results in your molded part being paintable. Many users, especially those in the glass forming industry, find this to be a huge advantage as the product does not have to be reworked. This technology has helped users become more efficient and has kept their costs down since there is no post mold cleaning added to the manufacturing process.
Rapid Curing – Unrivaled Adhesion, Durability, Release Performance
Our unique two stage binder formulation allows the ReleaSys™ HTX-A to rapidly dry and cure without the requirement of heat. This dual binder formulation leverages our proprietary next generation surface chemistry and results in unparalleled adhesion and bonding of the applied coating to the mold surface. Many competitors' products do not exhibit any binder or only a single binder, making their product much less durable, inefficient, and having significant transfer into the molded item. The low temperature binder allows the boron nitride to rapidly (almost instantaneously) adhere to the mold surface when initially sprayed. Then when the coating is exposed to high temperatures, the high temperature binder initiates to ensure the boron nitride mold release spray is adhered to the surface throughout the entire process. Between the exceptional binder formulation and the zero transfer, ReleaSys™ HTX-A will continuously offer a superior release ease and cleaner operation.
ReleaSys HTX-A | Boron Nitride Mold Release Spray – Optimal Performance, Maximized Cost-Effectiveness
ReleaSys™ HTX-A is a non-flammable, ultra-low odor, low VOC, and zero outgassing, dry film aerosol. These factors allow the ReleaSys™ HTX-A to not only be accessible to a variety of customers in many different environments and standards, but also makes ReleaSys™ HTX-A more efficient as it can be transported using standard shipping.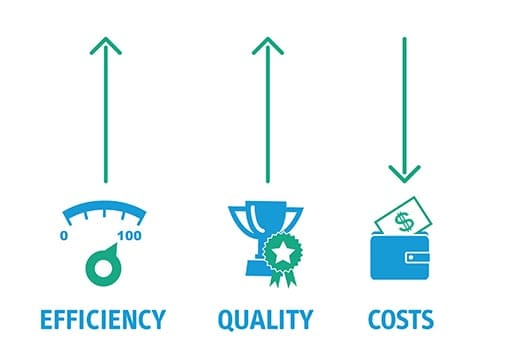 Combining all these features in one can allows the ReleaSys™ HTX-A to act as a universal release applicable in a wide variety of users with different molding processes, geometries or configurations. Miller-Stephenson ReleaSys™ HTX-A is a boron nitride mold release spray that offers unmatched high temperature durability and release performance without transfer. ReleaSys™ HTX-A minimizes fouling and ensures the highest number of releases possible per application. Our customers realize higher productivity and profitability through reduced downtimes, lower reject rates, and higher quality products. Miller-Stephenson's products are the industry standard replacement for sacrificial release agents. Unlike sacrificial graphite or lesser boron nitride mold release sprays, our ReleaSys™ HTX aerosol product line does not transfer to your parts; instead they chemically bond to the mold surface, allowing the parts to release cleanly with no mold release transfer. Combining these attributes makes ReleaSys™ HTX-A a highly cost-effective and efficient replacement for your current high temperature mold release coating
Superior Release Coatings & Unmatched Customer Service
For any assistance with proper application, storage, or general technical assistance please see the links below or call our technical service line, contact our support online, or review our ReleaSys™ product line. Miller-Stephenson has a team of molding release experts ready to help you. Our pedigree in the molding industry and relationship with molding operations, both large and small, provide our technical team with a dynamic perspective and 'real-world' practicality. Our staff holds the skills and experience needed to make sure your molding operation is cost-effective, efficient, and most importantly, safe.
60+ years of Industry Expertise at your service
Miller-Stephenson has had a long history in numerous molding industries, and our ReleaSys™ brand of products are respected around the world for quality and reliability. When you purchase Miller-Stephenson ReleaSys™ High-Temperature mold release agents you not only get industry leading products, you also gain access to our many years of direct production floor experience. We understand your production issues and can help you optimize your mold preparation, maintenance and release processes to improve your bottom line.
Click here for help with application or troubleshooting concerns while using ReleaSys™.
Click here for information about our ReleaSys™ High-Temp Release Agents product line.
Click here to contact our technical support team.
The recommendation made here with and the information set forth with respect to the performance or use of our products are believed, but not warranted to be accurate. The products discussed are sold without warranty, as to fitness or performance, express or implied and upon condition that purchasers shall make their own test to determine suitability of such products for their particular purposes. Likewise, statements concerning the possible uses of our products are not intended as recommendations to use our products in the infringement of any patent.